Aquarius Full Moon – a Holy Breath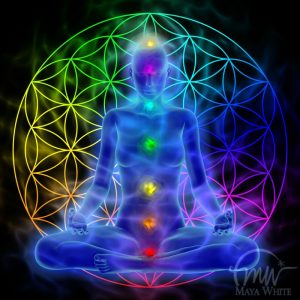 The Aquarius full moon of August 3rd illuminates the Light of a New Age.

There is no doubt that we are living in times of great change. Week by week, day by day, and even hour by hour the world is rapidly evolving – seemingly at a rate that is unrivaled by our previous experience.

Truly this year, 2020, has borne out the predictions of Pluto and Saturn in Capricorn – restriction of movement brought on by a worldwide pandemic.

However, the matrix of Aquarius has also been unleashed; social protest fueled by a demand for equality.

We are indeed moving into a new era of life on earth – a New Age. Sanskrit, the ancient language of India teaches that Aquarius means 'Holy Breath'. It is impossible to establish a given date for our entry into the true Age of Aquarius, rather, it's a process.

And, surely given the state of our planet we're ripe for the transformational process as promised by this holy breath full moon.

There is no time to waste because the birth contractions become stronger day by day. This Aquarius full moon delivers the vital forces of Mars square Jupiter on August 4th. All month, Mars challenges Jupiter, Saturn, and Pluto. Mars next squares Pluto on August 13, and Mars squares Saturn on August 24th.
Each one of these planets represents power and authority.

Think of Mars as the marching soldier; Jupiter as the new King (or ruler. In this analogy, Saturn is the old King (or general), and Pluto represents the kingdom.

Lord Pluto holds rulership over all the land, and one by one, Mars, the soldier, is drawing the kings Jupiter and Saturn, into battle.

We the People

It is the soldier, Mars, the common citizen, who is challenging the status quo. As the earth deepens her engagement into the Age of Aquarius, the domain of rulers is ending.

We the people are to be graced by a New Age of science and cultural developments.

The remainder of 2020 delivers dramatic planetary messages. 2020 culminates in the Grand Conjunction of Jupiter and Saturn on December 21st, Winter Solstice. Although Jupiter and Saturn meet every 20 years, they have not been together in Aquarius for over 600 years.

This conjunction unlocks the gifts of Aquarius and heralds a New Age of artistic culture. And it comes with breakthroughs in science that will benefit humanity.

YOU are a key player in this matrix. Are you ready? 

For more on his healing path, visit Chiron, the Astrology Code Healer HERE 
Schedule your update reading HERE.