Astrology Predictions for April 30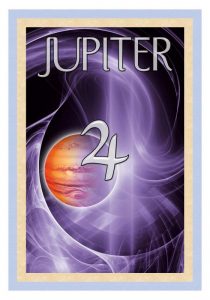 My keyword for this week is: Connection 
This week begins with easy and flowing lunar aspects, notably moon conjunct Jupiter.  The bright Scorpio moon is also in favorable aspect to Neptune, Pluto, and Mars.
This alone is rare, and it sets a tone of connection, ease and flow to this entire week. The moon's favorable connections to Jupiter, Neptune, Mars and Pluto paves the way for a productive week ahead.
For all you sky watchers out there, get out to view Jupiter and the Moon together in the morning sky. Furthermore, you can also see Mercury, Saturn, and Mars.
Jupiter moves closer to the earth each day, and on May 8th, Jupiter will be the closest to the earth that it ever gets. With a telescope or even good binoculars, you can see the moons of Jupiter!
If you're not a morning person, you can also see Venus at night; she;s almost always dressed up and looking beautiful, no matter what.
Moon Conjunct Jupiter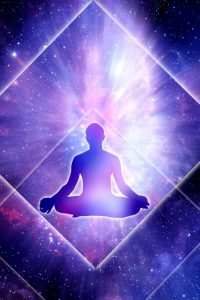 Astrologically, the moon conjunct Jupiter on Monday signals a fortunate time that sweeps into the whole week.
When the moon joins Jupiter you feel optimistic which in turn leads to beneficial outcomes.
"The more you give the more you get"
Generosity is enhanced, but moon conjunct Jupiter also opens up your higher mind, illuminating the real beauty of this aspect.
Energetically, we still benefit from a reverberation of the Scorpio full moon which was exact Sunday night at midnight Pacific Time.
This has been a powerful cycle and I think that most people have felt this full moon as delivering a satisfying completion of one cycle with inspiration to begin a new one.
"When the moon is full, it's like the sun is secretly shining at night"
What this means is that the Moon has no light of its own; the way it gets its Light is purely by reflection of the Sun. Really, all light on earth and in our immediate solar system comes from the sun, so it's always important to remember Sol when talking about astrology.
And, the Taurus sun delivers all week long.
Tuesday, May 1st has long been a day of fertility celebrations. May Day is also known as Beltane, and around the world, many will gather, each for their own reason, in communion with Mother Earth and her seasons.
However, there are no lunar or planetary aspects this year on May 1st, Beltane; the power broker day this week is Saturday, May 5th, (also known as Cinco de Mayo).
Saturday is an intense day because the moon conjuncts Pluto, adding intensity to the day. However, even with that intense aspect, the Moon still flows with Neptune and Jupiter – making this a great and flowing week .
Wishing you many blessings as you reach for the stars!

Want to know your BEST PLACE on the earth for success? AstroCartoGraphy shows you the way!

P.S. – Chiron in Aries, the Astrology Code Healer, now delivering vehicle to heal and fulfill your I AM presence. GET INFO MORE HERE