Astrology Predictions for March 12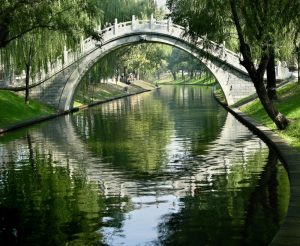 My Key word for this week is: Stability
This is a busy week with several notable planetary events. But, first we face Monday, March 12th and a void of course moon.
When the moon is void of course, it's leaving one sign, which today is Capricorn, and does not interact with any other planets until it enters a new sign, (Aquarius) at 6:44 pm ET.
You may find yourself feeling like a ship without a rudder today, so be forewarned and do not let the day slip away.
Monday is a rich day because Tuesday delivers stellar planetary action and it's the most dynamic day of this week until Saturday.
The most exciting aspect on Tuesday is Sun trine Jupiter. Think of this as an open door, and the stars say that the actions taken Tuesday will be fruitful.
Also on Tuesday, Venus square Saturn invites to take off your rose colored glasses; use this aspect to help refine your actions so that your work is truly productive and long lasting, in short, your actions can bear fruit for a long, long time if handled correctly.
We are winding through the last quarter moon phase, into the balsamic phase, and into the Pisces New Moon on Saturday, March 17th. The balsamic phase is when the moon becomes a waning sliver in the sky, and it's a time for rest and reflection.
This is especially enhanced because the Sun is still in Pisces, the sign of healing, and next week, after the New Moon on Saturday, March 17, we welcome the Vernal Equinox on March 20th – the first day of spring.
This is an especially potent New Moon because it is so closely aligned with the equinox. Think of yourself as a captain of a ship, and follow the healing energies this week while maintaining your equilibrium.
Remember that the time of New Moon is a fresh start, and Saturday or Sunday is an ideal time for reflection on what you want your efforts for the entire spring season ahead to produce.
Every sun sign has a planetary affiliation, or ruler, and the sign of Pisces has two – Neptune and Jupiter. Neptune is affiliated with the water, and getting yourself near the sea or even a lake or river helps you to get in touch with the energies of Pisces, but also be mindful that we are shifting into a time of taking action.
Jupiter, the ancient planetary ruler of Pisces is also representative of the Archangels, so, think positively, and ask for guidance.
All in all, remember to keep the keyword of Stability in mind.
Don't sleep today, even though the moon is void of course, because Tuesday delivers long lasting rewards to your efforts.
Please check out my web site mayawhite.com and grab a copy of my free eBook; How to Manifest Your Best Life when you sign up for my weekly newsletter.
And, if you are looking to find your BEST PLACE on the earth for success, I have the perfect solution – check out AstroCartoGraphy.
Wishing you many blessings as you reach for the stars!