Astrology Predictions June 4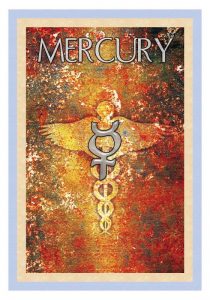 My Key phrase for this week is: Lifting the Fog
We are now into well the season of Gemini, and true to form, it's the planet Mercury, the planetary ruler of Gemini, who is busy this month.
To get things started for the week, on Tuesday, June 5th Mercury and the Sun join forces right in the middle degrees of Gemini.
With the Sun conjunct Mercury, it's a great day to make plans for your future. Mercury loves to make plans, and the Sun illuminates who you are.
So, if you're in need of a personal day to give thought to what you want to create with the rest of 2018. This week, Monday and Tuesday are excellent days to do that.
Just be sure to get your thoughts written down.  Being able to write and communicate our thoughts them to others is a gift from Thoth, the Egyptian deity.
The ancient Egyptians credited Thoth as the author of all works of science, religion, philosophy, and even magic. Thoth was also considered a mediator between the dark and Light forces on the earth.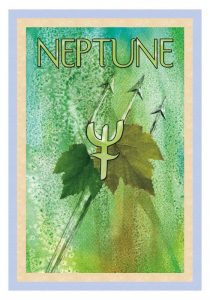 So, if you want to make your own magic for the month of June, be sure that you write down your dreams and make them into realities.
To assist in your search for clarity, Mercury squares Neptune on Wednesday.  Neptune  create fog, and when he hits this sharp aspect from Mercury, the fog is lifted.
Truly, this week is a great one for gaining clarity, especially on any issues that have been plaguing you.
In keeping with this theme of clarity, on Thursday, the Sun squares Neptune, and on Friday, the Moon squares Saturn; both are great aspects for buckling down and keeping things 'Real'.
The Sun square Neptune on Thursday June 7th invites you to do a reality check. The secret here is to not get discouraged or critical;  come up with a plan that takes you from point A to point B.
And, honestly, Moon square Saturn can have the same effect of highlighting your fears.  Your job is to be kind to yourself, not give into fear, and negativity. Rather, take a deep breath and move through this illusion buster.
On Saturday, June 9th the Moon enters Aries.  It's time ready to gear up with your sustainable Action Plan in hand.
Lifting the Fog is my key phrase not only for this week, but for the entire month of June.
Want to know your BEST PLACE on the earth for success? AstroCartoGraphy shows you the way!
Wishing you many blessings as you reach for the stars!