Moon in Pisces – Astrology Star Cast for the Week
Although it's a new week, this week began with the Moon in Pisces, a sign of endings. So, until the Gemini new moon of June 3rd, we are in a cycle of finalizing and closure. Look back to early April, when the Aries new moon set up a fresh start. This week is your time to put a star and a bow on a project that you began two months ago.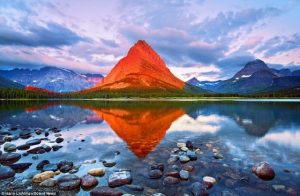 Message for Moon in Pisces Week
The big message for this week is: stay on track because July launches the 2019 eclipse season. It begins with new moon solar eclipse on July 2nd at 10 degrees of Cancer which is followed by a stunning full moon lunar eclipse on July 16th. The lunar eclipse of July 16th occurs at 24 degrees of Capricorn, and it activates both Saturn and Pluto!

Consider the full moon lunar eclipse of July 16th as a precursor to the full-blown Saturn/Pluto conjunction of January 2020. I will continue to speak more about the astrology forecast for January 2020, so stay tuned. Basically, you can break this down by keywords.

For example, Pluto addresses qualities such as:  Transformation; Wholesale Reformation; Soul Growth; Power, and Depth.
Saturn is about Structure; Discipline; Rules; and Authority. Both planets have a shadow side of fear and even bondage.
There is a line being drawn for your heart, mind, and soul, and there is no time better than the present to claim your free will choice, or risk losing your self-determination through the default of inaction.
What Happens When?
Where we sit astrologically makes this week even more precious. As the moon enters Aries on Tuesday evening, claim your vitality and spark. On Wednesday, as Mercury squares Neptune, declare your intention to live in truth and cut through (square) illusion and confusion.
Plan for some flex time on Thursday, May 30th when the moon is void of course which can leave you feeling like a motherless child with nowhere to go. However, don't lose momentum because the moon enters Taurus in the early hours and at 9:26 am Eastern time, the moon conjuncts Uranus – this is a planetary combinate that is sure to inspire your creativity and initiative.

Venus trine Saturn on Friday is a sweet way to end the month of May. Loyalty backed by courage is a marker of Venus trine Saturn, and in this upcoming week, I wish you both. May you be surrounded by dear and loyal friends and allies as you move into life with courage and Divine Protection.
Wishing you many blessings as you reach for the Stars
Are you ready for 2019? Schedule your update reading HERE.