Astrology Star Cast Predictions for Oct 3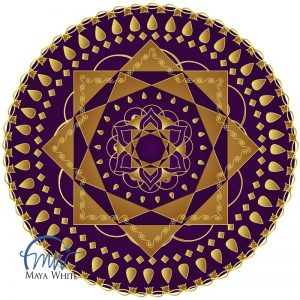 Hello and Welcome to my weekly Star Cast, where I bring you the update on what's happening in the world of astrology – and how you can apply the wisdom to enrich your life here on earth.
My key phrase for this week is: Understanding the Flow
This week began with a subtle Pisces Moon. Pisces is a mutable water sign, and one of the gifts of Pisces is being able to go with the flow.
Water signs are emotional, and when the moon is in any water sign, it's a good time to get in touch with your deepest feelings. Let the Universe reveal your next step, rather than marching off with a mission.
There are two major planetary aspects that will be present with us all week – Venus trine Pluto on Tuesday, Oct 3rd, and Venus conjunct Mars on Thursday, Oct 5th.
Note that these are both activities of the planet Venus, so the issues on the forefront this week will have to do with our Values.
Venus delivers the good things of life – love, security, beauty, and even money. But underneath the goodness of Venus lies the issue of what do you really value.
For example, do you you value time over money or – freedom over commitment? The true lesson of Venus is to come to terms with your own inner guidance system.
Venus trine Pluto on Tuesday invites you to dig into your emotional navigation system and to identify your own true North – what do you really hold dear?
Venus conjunct Mars at the full moon on Thursday gives us all a spark of added energy – zest appeal.
Aries Full Moon – October 5th at 12 degrees Aries
Also on Thursday, we welcome the Aries New Moon. This full moon is noted as a time of regeneration. A time when you can celebrate a rebirth. Like a new born baby, Aries grants a fresh, new start.
These are the gifts of Aries:
Invokes Courage; Takes Action; Activates Your Leadership; Inspires Your Independence; and Fuels Your Pioneering Spirit.
So, take your courage in hand, and celebrate the fresh new start that this Aries New moon invites for your life.
Wishing you a week of clarity, balance, deep insight, and above all – Peace.
Wishing you many blessings as you reach for the stars!