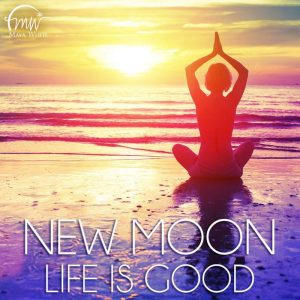 The world awaits the the Cancer New Moon of July 9th.  And, Venus in Leo is here to help pave the way.

We have weathered the early stresses of Mars, Saturn, and Uranus (note, the underwater fire burning in the Gulf of Mexico was an apt expression of this planetary event) and Venus is sitting pretty in Leo now.
It's nice to see the conversation shift to Venus, a planet that speaks to the nicer parts of life.

Venus is in Leo until July 21st, and she has plenty to say in this fixed fire realm.
Venus is here to bring joy back into your life.  But, first, Venus moves into position to soothe the stand-off between Saturn and Uranus.
Last week Mars moved in to do the heavy demolition (Mars opposing Saturn on July 1 and Mars square Uranus on July 3). 

This week the action evolves with Venus opposing Saturn on July 6, and Venus square Uranus on July 8th.

As the moon decreases this week, winding down to the Cancer New Moon on July 9th, Venus pours a soothing balm to that which was broken apart by Mars.

If you heart was broken, recently, or in the past, Venus is here to help you heal.

* If you feel abandoned, Venus urges you to connect with others
* When you feel ignored, Venus asks you to give gratitude
* Do you feel unloved? Venus wants to open your heart

Venus is here to give you hope, and to remind you that there is a Higher order at this time on the earth.
 In love and gratitude, 
Maya White
Join me HERE at Astrologer Maya White on Facebook: 
Schedule your Destiny Reading HERE