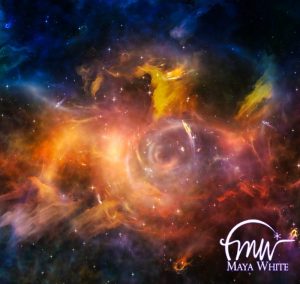 Finally, Mars stationed back to direct motion on Monday, August 27th.  Like a stealth warrior, Mars crept back into the late degrees of Capricorn in mid-August and stays there until September 10th.
Mars is exalted in Capricorn, where he gains both temperance and wisdom. With scrappy Mars now direct, things will slowly straighten out. The road ahead is getting clearer every day; step forward and lead with your heart.
I surely felt the Pisces full moon on Sunday, but (sigh) because of a 24 hour pouring rainstorm; I didn't get a chance to see it! Like a tidal wave, the full moon delivered an overflow of emotion and pulled back the covers on those silly things we humans do to protect our vulnerable hearts.
Mars Has a Mission  
Next, in perfect timing, Mars gets his act together. Mars let his wishes be known last month when he aligned with the earth and the sun in late July. And, right after Mars aligned with the earth, he entered into a dynamic, active square to Uranus. Symbolically this is a wakeup call saying that it's time to pay attention and respond to your inner urgings.
To understand how the energy of Mars impacts you for the remainder of this year, take a look at your natal chart and find where Aquarius and Pisces are.
And, find out where transiting Uranus sits in your birth chart because this is your pivot point of radical change. The house placement of early Taurus and late Aries reveals where you can bust out of lifetimes of stagnation.
Simple Keys to Understanding Your Chart
When looking at your chart to understand what the signs, planets, and houses want you to know-  think of the Houses as revealing WHERE, the Planets teaching you HOW, and the zodiac signs expressing WHAT and WHY.  
Until the end of 2018, the houses that hold Aquarius and Pisces tell you the issues that Mars is energizing. Mars wants to tell you where you're best supported to take action to facilitate an everlasting personal transformation through grounded, refined energy.
Now he is helping you move forward with a plan of action. This last week of August has few major planetary aspects, the most notable being Mercury square Jupiter on Tuesday.
September is packed full of planetary aspects and other events. In the meantime, enjoy these last days of Venus in Libra- it's a great time to appreciate art, dance, and the finer side of Life.
Be sure to get your September horoscopes, and, wishing you an amazing week!
P.S.  I've been getting great feedback on the Sky Log. The Sky Log is like a super in-depth horoscope with an accurate time line. It that tells you where the planets are today (transits) and explains how the transiting planets relate to the planets in your natal chart. It also lists your progressions which is a valuable technique that addresses your personal growth and evolution. Thank you for your kind words about the Sky Log, and I am delighted that it has helped so many!  
Read More