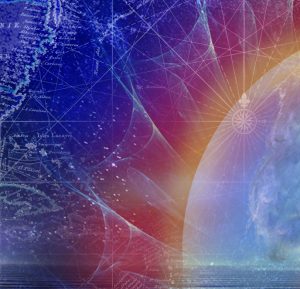 Mars got a chill down when he entered Aquarius yesterday. And, today Mars further loses some of his fire as he meets up with Saturn.
Keywords will help you understand Mars conjunct Saturn in Aquarius.

Here are some good ones:
Will power (Mars) unites with Discipline (Saturn)
Enthusiasm (Mars) joins Determination (Saturn)
Preparation (Saturn) finds Expression (Mars)
This planetary conjunction of Mars and Saturn can actually be viewed from the earth and without a telescope! Mars is brighter, but Saturn you can also see in the early morning sky. Jupiter is there, too. (The only thing hard about seeing this trio is getting up early in the morning) . . .

In the language of astrology, Mars and Saturn are pragmatic, but they serve as Light Bearers today to illuminate our best way forward.
To understand how the planetary alignments play out in real life it's insightful to examine the character of people who were born with these configurations in their natal charts.
Here are two good examples: Tennis pro Venus Williams was born with Mars conjunct Saturn, and also singer, relentless entrepreneur and human dynamo, Dolly Parton.
These two women are great models of discipline and determination fueled by enthusiasm and will power.
Genghis Khan, the legendary Mongolian warrior was also born with Mars conjunct Saturn.
The planets are teachers, and, what they are showing you now is that this what is possible; your Highest Order. The stars are calling your name, spiritual warrior, to unite on the goal of global healing.
There is something new in the energy field with Mars and Saturn now both in Aquarius.
Saturn is stronger in Aquarius than Mars is, so Saturn has the upper hand on rough and tumble Mars. Saturn is teaching Mars some manners.
People are remembering how to be kind and respectful, yet effective.
And, ideally, as 'we the people' (Aquarius) are practicing confinement (Saturn) and with grace, this global plague will lose virulence (Mars).
On Saturday, April 4th Jupiter is conjunct Pluto. It's interesting to note that two other pandemic viruses occurred when Jupiter and Pluto were conjunct – the Spanish Flu (1919 JU/Pl in Cancer) and the Hong Kong flu (1968 JU/Pl in Virgo).
The stars are such good teachers, and the dates of Jupiter/Pluto conjunctions for 2020 are: April 4, June 30, and November 12.

However, not every conjunction of Jupiter and Pluto has brought an epidemic, in fact, these two planets are also known as 'the millionaire maker' so – although there is a huge undercurrent of stress and confusion, now is also a time for great gains.
Richness is not only about money, it's about having a fulfilled and satisfied life.
You must consciously choose to embrace Light over darkness.
So, it's time to be a good soldier and practice the discipline of Saturn– stay inside and do your work. Truly, this is an unparalleled time for growth and personal creativity as long as you keep the wolves of fear at bay.
Astrology predicted that something huge was coming, and indeed, across the globe, our lives have been transformed. It's uncomfortable most, tragic for some, but certainly a time of irrevocable change for all.
I believe in positive evolution united with the goodness of human nature and that this will open the heart of humankind. Your creativity and the power of love are the missing and magical ingredients that will heal ourselves and the earth.
This I know to be true.
Are you ready for 2020? Schedule your update reading HERE. 
Read More