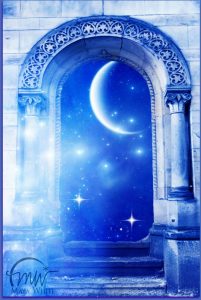 Hello and Welcome to my weekly Star Cast, where I bring you the update on what's happening in the world of astrology – and how you can apply the wisdom to enrich your life here on earth.
My key word for this week is:
Speak Your Truth
This week begins with a favorable sextile between Mercury and Neptune.The sextile is an aspect of opportunity meaning that  there are lots of good things available to you today, but you have to reach out and make them come to you. Carpe Diem.
Keep busy today and don't lose heart because also today, the moon conjuncts Uranus just before 11 AM Eastern time. Moon conjunct Uranus is an energizer bunny aspect –if you have a lot to get done today, you may well have to work into the evening hours, but the good news is that you'll get much accomplished, and in fact, this aspect between the moon and Uranus really favors creativity.
So, it's a good Monday, although it may be a long one.
Just after the Moon joins Uranus, it enters Taurus where it stays until Wednesday. A Taurus moon favors productivity and helps to insure that your work will be long lasting. Be sure to take time out and smell the flowers because beauty is one of the true gifts of Taurus.
The best day this week is Friday, January 18th. First, is a lovely Venus trine Mars – this is a famous lovers aspect, so, if you have someone special with whom you want to ignite a spark – Friday is that day to do it.
Venus represents the feminine and Mars is about masculine, so when these two meet in a favorable trine – romance is kindled. Plus, both are in fire signs, Venus in Sagittarius and Mars in Aries – wow – this is a lovely combination.
Plus, on Friday Mercury conjuncts Pluto – what this means is that not only do you have the light heartedness of Mars trine Venus, but you also add some deep communication. Pluto makes you honest, and Mercury helps you speak in a clear but also light hearted way.
Remember, Uranus is now direct and enters Taurus on March 5th where he stays until 2026. You'll hear many things about Uranus in Taurus, but know that long standing empires were built with this combination, and generally this is a favorable placement for Uranus.
Uranus retrograde was a time when old patterns were broken apart. Now, with Uranus in direct motion, it's time to focus on your holistic and complete heath, body, mind, and soul.
Wishing you many blessings as you reach for the stars!
Are you ready for 2019? Schedule your update reading HERE.
Read More