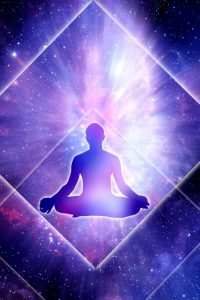 My Key word for this week is: Quickening
Once again, we welcome another full moon, this one on Saturday, March 31st . Just like last month, this one is a Blue Moon, or second full moon within one calendar month.
This Blue Moon shines it's Light on the Venus ruled sign of Libra. All partnerships are ruled by the sign of Libra; personal and professional, business and love. But, the most important relationship is the one we have with ourselves.
Undoubtedly, this Saturday's Libra full moon will open up the doors to your partnerships, but also be reminded that this sign of balance is urging you to be whole.
And, on Wednesday, March 28th, as if in preparation for the full moon, Venus the planet of love joins Uranus, the Great Awakener. These two united will absolutely stir your passions.
Quickening refers to that point of movement, when you feel a life pulse. Medically, it's related to a time, usually in mid pregnancy, when a woman feels a flutter of life from her unborn child.
Metaphysically, your Quickening is the time when you feel a lifting, a stirring of life within yourself.
Venus conjunct Uranus enlivens your spirit within your body, making this a week to respond to your inspiration. Take action, believe, and release your divine manifestation capacity.
Venus and Uranus are also noted for sudden attraction, and, now with Mercury Retrograde, there is one caveat:  do not mistake sudden attraction for love that can last a lifetime!
The exciting love you meet may be that person who only takes you across the river, not go the distance.
Remember that Venus rules your love nature. Venus, especially in Aries, can become obsessed with the thrill of the chase. And Uranus is noted for a quick, lightning strike of attraction. Sometimes this combination leads to unhealthy obsessions and bad decisions. Don't set yourself up to live with regret by Sunday, which is April Fools day.
So, this week's planetary brew delivers a huge potential. If single, you just might meet your next partner; if in a relationship, you might feel a need to break free. Either way, your affections are well served through the temperance of time.
Mercury retrograde is noted for stirring up unresolved patterns and these become manifest in people you meet. It's also a time when past lifetime lovers and relationships appear for resolution. No matter what your situation, remember that Mercury retrograde can cause you to make decisions that you'll want to reconsider by the end of April.
On Thursday, March 29th the Sun squares Saturn says 'Choose Wisely' in a stark reminder that there will be consequences for your actions – for better or worse. Thursday is not a good day to give your resignation on a job, or to end your marriage. It IS a good day to plant your feet in the ground and claim rewards for a job well done.
Move this week's planetary energy into healthy relationships with self and others.
And, if you are looking to find your BEST PLACE on the earth for success, I have the perfect solution – check out AstroCartoGraphy.
Wishing you many blessings as you reach for the stars!