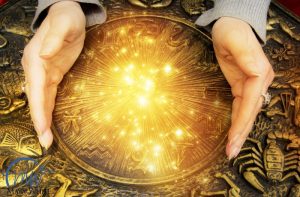 Welcome to my all original astrology weekly prediction by Maya White, serving up the best in astrology and AstroCartoGraphy relocation astrology.
My Keyword for this week is: Focus 
We welcomed an exciting Aries New Moon on Sunday.  Being the first sign of the zodiac, Aries bursts forth like a new born child.
The job of Aries is to shine, to take action, and exhibit courage.
This new moon has a special relationship with the planet Uranus. And, something unique happens this week on Wednesday – the Sun joins Uranus, the planet known as the Great Awakener.
Tune into these new moon energies and feel your inspiration. And, put into practice the teaching that 'If you can conceive it and believe it, anything is possible.'
The new moon of April 15th also concluded our recent Mercury retrograde phase; Mercury will not be retrograde again until July 26th. Although Mercury retrograde is good for your intuition, it can make practical matters a bit more difficult. So, this is good for you to now move forward full steam ahead.
Astrologically, there are some very complex days this week. Tuesday, April 17 is one of them. Venus is active on Tuesday, which is fitting because the Moon is in Taurus, a Venus ruled sign. This gives her even more strength because she is what would be termed the 'Lord of the Day.'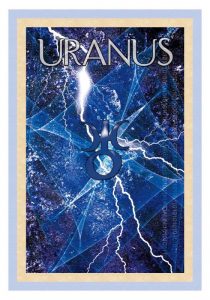 On Tuesday, Venus opposes Jupiter and she trines Pluto. Also, Saturn stations retrograde. I see this as saying to engage your brain before you do anything rash. Think of Saturn retrograde as coming to make manifest.
Saturn reminds us all that we have to do those things we've just been thinking about. Venus, Jupiter, and Pluto advise that there will be some work involved, and it may even take longer than planned, but the outcome will be worth it.
On Wednesday the planets deliver a wakeup call as the Sun conjuncts Uranus. Personally, be prepared for something provocative such as new information, or a new person who delivers something you may have never even thought of before. Universally, this moves things ahead on the world stage so this is a very interesting week to pay attention to the global situation.
There are some serious issues afoot now, and we may see them even further ignited, but also, on the positive side, new technologies and more care and concern for people and animals are all possible.
On Thursday, April 19th the Sun changes signs, leaving Aries and entering Taurus. The message here is again about manifestation – of your good, or your potential, of your prosperity, and your abundance. There are many situations in the world that call out for our attention, but it's also a critical time to keep your personal energy grounded and clear.
Remain focused on your own health and relationships. Do all that you can to make the world a better place because the world has long been a realm of discord, and it's our job to be peacemakers.
There will be much that wants to grab your attention this week, just be sure you control where you put it.
Wishing you many blessings as you reach for the stars!
P.S. – Want to know where to go to maximize your gains?
Check out my Best Place for Love and Money report.