July and the Eclipse Season
What's Going On – July and the Eclipse Season
Astrologically, July is an interesting month, and one thing I'll say for sure, is: 'it's complicated.'
July starts off with a dynamic new moon Solar Eclipse on the 2nd, followed by a full moon Lunar Eclipse on July 16th.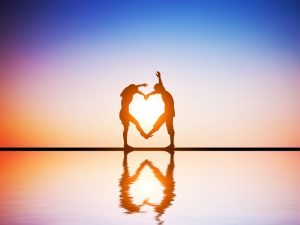 What do the ancient astrologers say?
Amazingly, ancient Babylonian astronomers learned how to predict eclipses over two thousand years ago. We now know that eclipses occur in cycles and they can be predicted as to time, location, and intensity.

Their predictive skills gave birth to the art of astrology, which first gave people guidance on when to plant crops, and developed into direction for other aspects of life.
So, it's not impossible to imagine that 2500 years ago, there was a wise astronomer who knew that we'd be having a full phase Solar Eclipse occurring mostly over water in the Southern Hemisphere.
Saros cycle
The ancient seer would have known that the July 2019 eclipses are overall favorable in terms of their placement in the Saros cycle, one way that astrologers predict the 'flavor' of an eclipse.
Both the new moon Solar Eclipse of July 2nd and the full moon Lunar Eclipse of July 16th are in the Saros cycle 3 North family of eclipses, and they convey the essence of Mercury, Pluto, Venus, and Jupiter.
Undoubtedly, the July eclipses promote positive transformation, especially in regards to it being a favorable time to implement big plans
What this Babylonian wizard may not have not foreseen are conditions on the earth today such as movements of the north and south magnetic poles and the pressures of global climate variations. Responding to challenges coming from rapid change will be the hard part of the July eclipses – and this is where it gets complicated.

For starters, Mercury retrograde July 7 – the 31st stirs up confusion. Plus, Mercury stations direct at 23 Cancer, close to the exact Lunar Eclipse degrees of 24 Cancer/Capricorn.
Planetary Positions July 2019
A planetary station is like an exclamation point, and trust me – this is a highly sensitized point. On January 12th of 2020, the Sun, Saturn, Pluto and Mercury will be exactly conjunct at 22/23 Capricorn. This is a clear indicator that the month of July is an indicator of things to come in.
When Saturn and Pluto are in play, as they are on the July 16th full moon Lunar Eclipse, it's easy to predict a war between traditional values and economic re-standardization. But there is more to understand here. Mercury retrograding from Leo back to Cancer sets the stage for earnest self-reflection. Cancer is where you recalibrate, regain your balance, and dispense the healing balm of love throughout your physical world.
However, in the totality of this eclipse season, it is the Nodes of the moon that win the day in the months ahead, and the true battle is the one that takes place in your heart and mind. The North and South Nodes address your spiritual growth as well as how you live your life on this planet.
And what you must decide is: who or what will you give your time, money, and attention to? You are the guardian of your life force, the captain of your intelligence, and you have the Divine gift of free will choice to determine your day to day functioning.

The stars are asking now: What do your really want? How do you intend to grow? Are you ready for a transformation
Wishing you many blessings as you reach for the Stars
Are you ready for 2019? Schedule your update reading HERE.