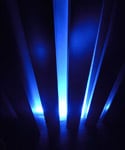 This week we plunge into the waters of a Pisces New Moon, exact on Wednesday. Collectively we are plunged deeply into a water world as the Sun and Moon join Neptune at 15 degrees of Pisces.
Apply your intention to set up a roadmap for the month ahead that helps you to harvest the treasures that wait. 
There are many things to be accomplished as the moon undergoes her monthly rebirth. And this New Moon conjunct Neptune insists that you follow you inner guidance.
When in doubt – just settle into your breath and tune in. Neptune can be 'foggy' but what you want now is crystal clear clarity.
Neptune trains you to master the fine line between fiction and reality. Too many fantasies, and you dissolve. Over reliance on hard cold reality makes life dull and uninspired.
Dance, art, and music are all bedfellows of Neptune.
So are alcohol and drugs, which means that it's critical  to keep your vibration high, clean and focused. This is done through attention to the foods you eat. Think about the company you keep and listen to how you regard yourself and your thoughts. (If you're reading this, you know how to do it.)
One of the most exciting things to understand about this lunation is that water, the domain of Neptune and Pisces, houses a world of riches.
Think about the buried treasures that lie hidden on the ocean floor and the plentiful marine life such as plankton and kelp. Fish. Dolphins. Whales.
The abundant life held within water conveys the wealth of Neptune. And this abundance is what you can harvest in the month ahead.
As in any waterworld situation, your mission is to not get lost. The confusion specialists will continue to confuse as the liars will keep thinking that they can lie, especially with Mercury retrograde until March 28th.
Don't worry because the Aries new moon of April 5th sits in a tight square (challenging aspect) to Saturn and Pluto. Plus, Jupiter in a long term square to Neptune for much of 2019 creates a testing ground for truth versus reality.
As we sit today, Neptune is notorious for laying down a confusing fog which is why it's important to have clarity of intention for this new moon.
Wishing you a world of love, joy, music and dance.
Are you ready for 2019? Schedule your update reading HERE.