Star Cast for March 13 Predictions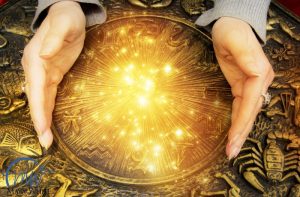 Hello and Welcome to my weekly Star Cast, where I bring you the update on what's happening in the world of astrology – and how you can apply the wisdom to enrich your life here on earth.
My key phrase for this week is: Clear Communication
On Monday, March 13th, Mercury, the planet of communication, enters Aries.
Now in the domain of fire, Mercury engages Aries,  the sign of courage. What this means is that over the next few weeks you may be called to speak your truth – to express your emotions in a logical way that other people can understand.
If untethered, Mercury in Aries can get you into pointless arguments; situations where there is no winner, nor any gracious outcome.
The teaching of Mercury in Aries is to learn to communicate, even if it's uncomfortable.
Also, having just left Pisces, Mercury, and the universal flow of communication becomes less intuitive. If you want to get your point across, you'll have to speak up.
Mercury in the water signs such as Pisces, Cancer and Scorpio is easily intuitive. But Mercury will not be in a water sign again until June 21st , so until then, make an extra effort to be well spoken and clear in giving instructions or communicating your thoughts and feelings.
Tuesday, March 14th is an interesting day because the Libra moon conjuncts Jupiter, which is auspicious, but the Libra moon also encounters two stressful aspects; Moon square Pluto and opposing Uranus.
The message here is that gains will be had only by facing your difficulties head on and walking through the fire.
With Uranus, Jupiter, and Pluto at odds for much of 2017 – this remains true not only for this week, but for the remainder of the year.
The moon enters Scorpio on Wednesday, and by Thursday has moved into position to interact favorably with both Neptune and Pluto. Thursday and Saturday are the best days this week to get special projects off to a good start.
Friday delivers a stressful Sun square Saturn; if you have an unsettled situation or uncertainty regarding a relationship, a purchase, or a project that is not working out right – the message on this day is to cut your losses and move on.
On Saturday, March 18th Mercury conjunct Venus come together in a playful conjunction. Plan something light hearted for this day; the Sagittarius moon also enhances your spirit of exploration as it trines both Venus and Mercury.
This week we move through the last days of Pisces and prepare for the Vernal Equinox on March 20th. You are leaving the domain of water, and moving into that of fire. Prepare yourself mentally to take advantage of the 'Quickening' that is developing now. Stay calm, grounded, and focused to that you can embrace your true power.
Which brings back the keyword for this week: Clear Communication.
Speak up! Your clear mind facilitates a clean and healthy body.
Wishing you many blessings as you reach for the stars!
©Maya White Master Destination Astrologer * Find Your Perfect Place With AstroCartoGraphy
LA Astrologer | Los Angeles Horoscopes | Los Angeles AstroCartoGraphy