Good News for September /Living Your Place and Purpose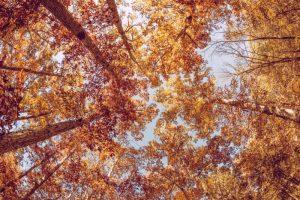 It's always refreshing to begin a new month, and now, as we enter September, a new season. It seems that late August always brings a shift in the wind – a significant storm or life event that signals the Autumnal Equinox is on its way.   
Sunday, September 9th ushers in the Virgo new moon. This new moon at 17 degrees of Virgo lands two favorable interactions -it trines Pluto in Capricorn and sextiles Jupiter in Scorpio. Honestly, if I wanted to choose something good to have working for me, it would be these positive aspects. The trine sits an open door, and the sextile invites you to take action.
Plus, Saturn stations direct this week, on September 6th. Translated, this means it's time to 'go back to school'; Life School that is. Summer vacation (or, winter holiday if you're in the Southern Hemisphere) has ended and a season of growth in the school of life has begun. Are you ready?
Energetically the week before a new moon is a time for consolidation and making plans that are congruent with growth in the new lunation cycle to come. And, Mercury facilitates that idea this week when he activates a trine between Saturn and Uranus.
Saturn and Uranus – a Father and His Son  
Mythology teaches us that Saturn was born of Uranus and Gaia. At the urging of his mother, Saturn rose up and dethroned his powerful father, Uranus.
This week Mercury harmonizes the archetypal father and son by completing a powerful earth trine; Saturn, now direct sits at 2 degrees of Capricorn, Uranus, at 2 Taurus, and Mercury at 2 degrees Virgo.
Uranus represents your unfettered creative force, and Saturn brings discipline to your creativity. With Mercury lending his skill at communication, this grand earth trine delivers an opportunity to unite the disparaging aspects of your own body, mind, and soul. Think 'UNITY', and hold onto that thought!
People often ask me how and why I became interested in AstroCartoGraphy, a specialized branch of astrology which shows YOUR best place to live or travel to based on your date, time, and place of birth.
Activate Your Place and Purpose With AstroCartoGraphy
AstroCartoGraphy is also called Relocation Astrology, or Astrological Mapping. The word 'Astro*Carto*Graphy' (or ACG) is a trademark term for the maps developed in 1977 by Jim Lewis. Before Lewis developed the mapping system, astrologers had to calculate hundreds of charts in order to get the information shown by one ACG map.
These maps brilliantly combined an ancient art with modern technology. Currently there are only 100 people in the world trained in this branch of astrology mapping; I was #66 to earn my certification. Over the years, I've served thousands of clients by helping them find their optimum place to live.
But, it's important to know that you don't have to move in order to be happy. Just like your natal chart, AstroCartoGraphy also helps you understand the planetary forces that you are dealing with where ever you are. If you are living in a challenging place, ACG helps you consciously seek out ways you can turn that around.  
In short – it puts you back in the driver's seat – in any circumstance.  A full AstroCartoGraphy study takes me hours to complete because there are so many personal and technical aspects to be considered.
And, I know that not everyone can swing the cost of a full ACG reading. To get the information in your hands, I created the 'Best Place' report. If you're wondering about where you are, or what awaits you in another place – this is a great place to start your journey. Wishing you many blessings along the way.