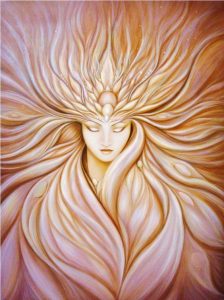 Greetings to the Sagittarius New Moon.  In contrast to the peak SuperMoon – a time when the Moon was closer to the earth than it had been for over half a century, the  Sagittarius new moon is in apogee- further than usual from the earth.
The SuperMoon activated a time of heightened emotions; now we move into her dark phase and navigate by the grace of emotional clarity you felt two weeks ago.
Kabbalah teaches that the High lesson of Sagittarius is to overcome the duality of Gemini; to make a decision and then fulfill your aim.
Commitments made now propel both your spiritual growth and your Liberation. It's time for courageous and inspired action.
But, the Liberation moon is birthed under two stressful aspects; Venus square Uranus and Sun square Neptune.
Both are aspects of sudden endings – and without the strong emotional support of the SuperMoon energy leaves you wondering if you made the right decisions.
Take heart, because the sun, moon, and the stars give a resounding YES. What is happening is that now the earth work phase begins –it's time to make manifest th...