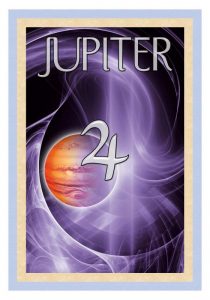 This week begins blessed by  the auspices of a powerful Sun and Jupiter conjunction that actually occurred at midnight.  When the Sun and Jupiter join forces – be prepared for good luck to come your way. (Sometimes, what you do not get turns out to be your good fortune !)
And, remember that fortunate events sometimes happen fast and unexpectedly –  you have to take a leap of faith to harvest the benefits. So, think about what happened yesterday, pay attention to what happens today, and if there is something you can do to nurture the good fortune that is developing, let the optimism of the Leo Moon fuel your way today.
We begin this week with a joyful Leo moon – Leo is the moon sign, but corresponds to the sun and how you shine. So today and tomorrow are days to put your best foot forward, shine your Light, and roar like a lion.
On Tuesday, Mars  enters into Capricorn. Each planet has a sign which they are more powerful, or happy – Mars is in his sign of exaltation in Capricorn; one of his happy places. When Mars is in the Saturn ruled Capricorn, he is powerful, commanding, magnetic, and ready to take aff...