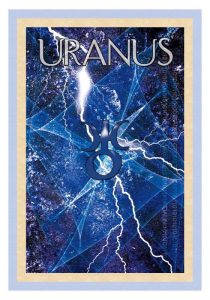 There are always select moments in life that are ingrained in our energy field; for example, maybe you remember your first day at school, or the moment you met a partner, or held your newborn child.
I also remember the first time I heard the word 'paradigm'. I was a bit shocked because I didn't understand it. Here's a definition: 'a theory or a group of ideas about how something should be done, made, or thought about'. A paradigm is also a model or pattern that can be copied; a broad philosophical framework.
The paradigm concept expanded my thinking, and this Aries New Moon conjunct Uranus, the Awakener, can and will do the same for us all.
You only need to turn on the news to see our world paradigm exploding. Here in the US, it doesn't feel good to see sexism and stalking brought to the forefront of politics.
But, everywhere in the world, events are rapidly unfolding to create a new paradigm; Brexit, the Great Barrier Reef, the death of Thailand's King Bhumibol Adulyadej.
The date when Uranus entered Aries, March of 2011, initiated a paradigm shift. Within mont...