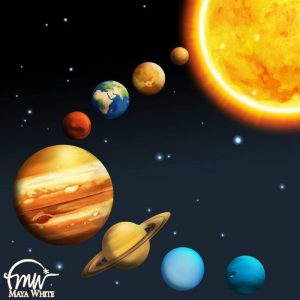 Hello and Welcome to my weekly Star Cast, where I bring you the update on what's happening in the world of astrology – and how you can apply the wisdom to enrich your life here on earth.
My key phrase for this week is: Super Moon for Super Powers
On Wednesday, April 26th we welcome another new moon – this one in Taurus, a fixed earth sign. Taurus invites you to consolidate. But to do so, you must first take a critical look at what you want to create.
The word Super moon refers to a time when the moon is closer to the earth than usual. This one, unfortunately will not be visible because it's a New moon, which means that the earth is blocking out the light of the Sun from the moon. However, its exciting that this dark moon is ever more powerful. Because she is dark, this super moon can also impact your fears.
So, as you move through this week, be aware that shadow and darkness are heightened. You may encounter fear about your earning capacity, or, you may be fearful around issues related to stability – even relationships may be subject to SuperMoon ghosts. So, as you move into the week, stay in your Loving...