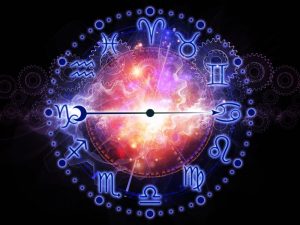 With the full moon in Leo, we look to Leo's affiliation with the Sun for insight.
The sun is a natural fusion reactor, and is the way that stars make matter into energy. Fission is the way nuclear reactors create power.
Fusion Unites; Fission Divides.
Fission leaves toxic waste. Fusion merges separate elements to create a unified and life supporting whole.
For this Full Moon – Comet 45P/Honda joins the party. Comets speak to disruption of power, and they signify a realignment of systems on the earth.  They also deliver wayward star dust to our solar system.
The great Comet 45p/Honda was first discovered on December 3rd, 1948, and it orbits the sun once every 5.25 years. However, this time, the wanderer makes his closest approach to earth. The comet's closest approach is on February 11th, the same day as a fortunate Sun trine Jupiter aspect.
Symbolically, the comet is a clarion call – another message of Awakening and a reminder that we are all living and breathing on one ecosystem called earth. Notably, 45/P comes to us from the great Galactic Center of the Milky Way Galaxy as his trajectory moves between...