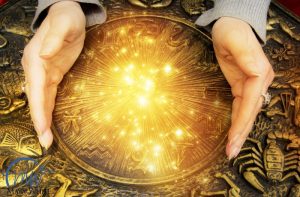 Welcome to my all original astrology weekly prediction by Maya White, serving up the best in astrology and AstroCartoGraphy relocation astrology.
My Keyword for this week is: Focus 
We welcomed an exciting Aries New Moon on Sunday.  Being the first sign of the zodiac, Aries bursts forth like a new born child.
The job of Aries is to shine, to take action, and exhibit courage.
This new moon has a special relationship with the planet Uranus. And, something unique happens this week on Wednesday – the Sun joins Uranus, the planet known as the Great Awakener.
Tune into these new moon energies and feel your inspiration. And, put into practice the...