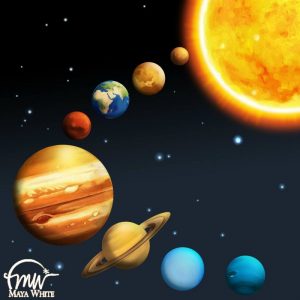 My Key word for this week is: Gratitude
There are two major celestial events during this busy week. First one is that tomorrow, Tuesday, March 20th the earth comes into a time of balance for the Vernal, or Spring Equinox.
Just as the word equinox suggests, this is a time of equilibrium for Mother Earth – a changing of the guard from one season and into the next. Here in the Northern Hemisphere we move from the long cold days of winter into the rebirth of Spring time.
Also on Tuesday, Mercury and Venus join forces – and they are even now visible in the early evening sky – rising just after sunset. Mercury conjunct Venus invites you to warm your thoughts, and the best example I know of this is a practice of Gratitude.
The other event this week is that Mercury stations retrograde on Thursday, March 22nd.
Mercury is now Aries, a sign noted for speaking up. With Mercury retrograde, think of messages that you may have ignored, or words that you know need to be said – remember that the retrograde is a time to redo , revise, and revisit.
So from march 22nd until April 15th, we all have a chance to re-evaluate a...