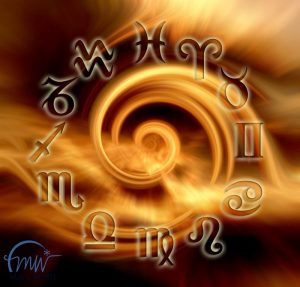 My key phrase for this week is: In Perfect Timing
The major planetary event this week is Saturn trine Uranus which becomes exact on Saturday, November 11th . Because these two are slow moving planets, we will be experiencing the build up of this aspect all week.
As social planets, the issues are evident in the problems facing the world now –how and where to draw the line between personal freedom and social responsibility.
And although true personal transformation comes through spiritual growth and change, the issues being brought forth through Saturn and Uranus are largely practical; issues of governance, social norms, laws, and justice.
Keeping in mind that the trine is a favorable aspect, this one suggests that there IS a way forward, a path will be forged that ultimately serves the highest order of balance.
However, we are undeniable in the birth process, and there is pressure on many fronts. As positive evolutionary beings , the path forward must include conscious self care.
Even when the world appears to be chaotic, you must be diligent and take time to nurture your self, your life, your family, fri...