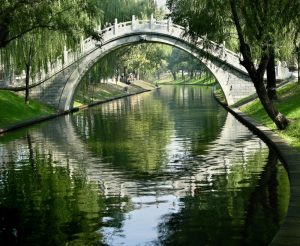 My Key word for this week is: Stability
This is a busy week with several notable planetary events. But, first we face Monday, March 12th and a void of course moon.
When the moon is void of course, it's leaving one sign, which today is Capricorn, and does not interact with any other planets until it enters a new sign, (Aquarius) at 6:44 pm ET.
You may find yourself feeling like a ship without a rudder today, so be forewarned and do not let the day slip away.
Monday is a rich day because Tuesday delivers stellar planetary action and it's the most dynamic day of this week until Saturday.
The most exciting aspect on Tuesday is Sun trine Jupiter. Think of this as an open door, and the stars say that the actions taken Tuesday will be fruitful.
Also on Tuesday, Venus square Saturn invites to take off your rose colored glasses; use this aspect to help refine your actions so that your work is truly productive and long lasting, in short, your actions can bear fruit for a long, long time if handled correctly.
We are winding through the last quarter moon phase, into the balsamic phase, and into the Pisces New Moon ...