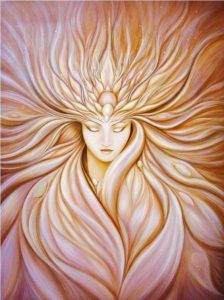 My key phrase for this week is: Emergence

This week begins with three favorable lunar aspects:
Moon conjunct Mercury, Moon sextile Neptune,
and Jupiter sextile Pluto.
What this means is that today the moon, or your inner, feeling self, has a great rapport with your desires, and Jupiter sextile Pluto helps you manifest them.
These aspects from the moon make today a most fortunate day to prepare for the Capricorn New Moon which is exact on Tuesday, January 16th .
The glyph, or symbol for Capricorn is the Sea goat, a symbol of manifesting Heaven on Earth.
As a fixed Earth sign, Capricorn speaks to your ability to take a dream, and make it real. As the week begins with a powerful Moon conjunct Mercury, it's time to tune in to  what you want the rest of 2018 to look like.
What do you want to create?  What do you want to experience? Does travel fit into your plans?
AstroCartoGrapy can guide you to EXPERIENCE your most favorable planetary zones on the earth. And then, using the energies that are activated by your journey, CREATE the life that fulfills your Soul Purpose! C...