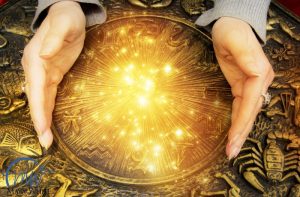 My Key phrase for this week is: True Colors
This week is the build up to the Scorpio full moon on Sunday, April 29th, and there is one major planetary event this week to usher in the full moon; on Wednesday, April 26th Mars conjuncts Pluto.
However, before getting into the details of these events, it's important to set the scene. As of yesterday, we now have the two major 'teacher' planets in retrograde motion.
Last week, on April 17th, Saturn stationed retrograde, and yesterday, Sunday, April 22nd the planet Pluto is now apparent backward motion.
In our solar system, all planets except for the sun and moon go retrograde. And, they do not...