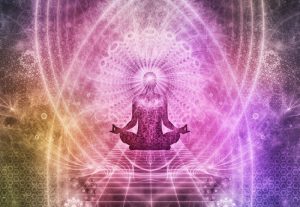 Hello and Welcome to my weekly Star Cast, where I bring you the update on what's happening in the world of astrology – and how you can apply the wisdom to enrich your life here on earth.
My key phrase for this week is: Finding Balance
This is your week to celebrate the Libra New Moon on Thursday, Oct 19th. It's always good to have an astrological calendar so that you can stay on track with the new moons, but if you don't have one, here's a tip – the new moon is always in the same sign as the Sun.
So, this week, because the Sun is in Libra, it also means that the new moon will also activate this sign of balance AND relationships.
Actually, you can think of Libra as a sign of balance IN relationships.
The high path of Libra is to maintain your own certainty even when dealing with others. Libra is symbolized by the scales, a symbol with deep meaning. The ancient Egyptians understood the scales to be a tool of the goddess Maat who weighed one's soul at the time of death.
The goal was to have your soul be a light as the feather, so it could fly free.
Even today, this teaching serves as a reminder to not carr...