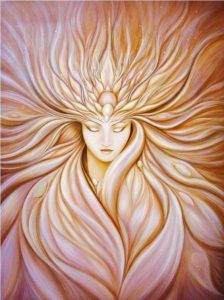 My key phrase for this week is: Emergence

This week begins with three favorable lunar aspects:
Moon conjunct Mercury, Moon sextile Neptune,
and Jupiter sextile Pluto.
What this means is that today the moon, or your inner, feeling self, has a great rapport with your desires, and Jupiter sextile Pluto helps you manifest them.
These aspects from the moon make today a most fortunate day to prepare for the Capricorn New Moon which is exact on Tuesday, January 16th .
The glyph, or symbol for Capricorn is the Sea goat, a symbol of manifesting Heaven on Earth.
As a fixed Earth sign, Capricorn speaks to your ability to take a dream, and make it real. As the week begins with a powerful Moon conjunct Mercury, it's time to tune in to  what you want the rest of 2018 to look like.
What do you want to create?  What do you want to experience? Does travel fit into your plans?
AstroCartoGrapy can guide you to EXPERIENCE your most favorable planetary zones on the earth. And then, using the energies that are activated by your journey, CREATE the life that fulfills your Soul Purpose! Check it out HERE.
This Capricorn New Moon will give you clarity on your pathway to make it all happen.
However, one of the secrets revealed by the New Moon chart is Moon square Uranus – this says that you will have to iron out the reasons you have not already done what you want to do, that you'll have to face your own uncertainty and even deal with the chaos of your own indecision.
Another meaningful event this week is that the Sun enters Aquarius on Friday, the 19th.
By the end of this week, both Venus and the Sun will be in Aquarius, the sign known as the Water Bearer. Many people think that Aquarius is a water sign, but it's actually a fixed AIR sign that gives sustainability to your ideas.
So, this week is first about manifestation, and then, coming up with the ideas to make it happen.
Put all together, we return to the keyword of Emergence: 'the process of coming into view or becoming exposed after being concealed'.
This New Moon takes you out of the closet, beyond what has held you back or been concealed, and into the Light of your Soul Purpose.
If you haven't done so already, be sure to grab a copy of my free eBook: 'How to Manifest Your Best Life' when you sign up for my weekly newsletter.
Wishing you many blessings as you reach for the stars!