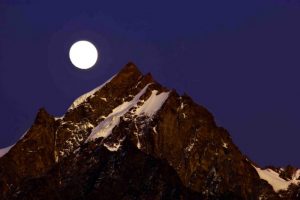 This week as the moon waxes, leading up to the Aquarius full moon of July 23rd, your energy and potential for positive change is also growing.

Remember that these planets are now moving out of a mystical configuration called the Yod, aka 'Hand of God'. Mars, in Leo until July 29th is holding the energetic template.
This week continues the theme of 'adjustment' through the activities of Venus, Mars, Neptune, and Pluto.

Venus leads the way when she changes signs and moves into Virgo on Wednesday, July 21.
And next, Mars is inconjunct Neptune on July 18th and inconjunct Pluto on July 22nd.
 Mars says:
Hang in there and go the distance
You may have to overcome discouragement and even lack of energy
Pace yourself and finalize the issue at hand.

This is a time to compromise and listen to others.
And, it's a prime time for personal growth; your ideas may just be enhanced by input from others.
So, how do you get 'into the flow'?
Aquarius full moon is a unique and mystical time. The very word 'Mystical' speaks to unseen forces that come from the Spiritual realm rather than the material world. However, these off-balance aspects have handed you a vehicle to materialize the Hand of God, or the spiritual world.
Mysticism moves you outside of Time and Space. Welcome this time as a unique opportunity to step into a new paradigm as you make peace with all that is.
Maya White
Join me HERE at Astrologer Maya White on Facebook: 
Schedule your Destiny Reading HERE