Aquarius New Moon Lights up Your Genius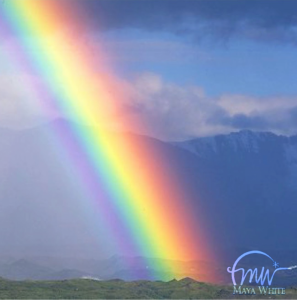 Although it's late into the month, January 24th is really the first New Moon of 2020, and indeed, this one sets a template for the year ahead. This New Moon occurs on Friday, January 24th at 4:42 pm Eastern US time.
Are you ready to Light up your Genius? This Aquarius New Moon wants to help you embark on a new journey, and the planets say it's time to reassess your goals and revise your strategies, and let your Light SHINE.
This New Moon has lots of spice. First flavor is Sun/Moon square Uranus. If you want to make a change, just get Uranus involved. In this case, the Universe is on board to help you! 
Also, Venus sitting nicely conjunct Neptune emphasizes your artistic side. These two working together set a tone for beauty and magic. The planets now invite you to stake your claim in the fertile ground of your dreams.

However, in this New Moon chart Venus and Neptune form a challenging square to Mars.
The spiritual lesson of Mars square Neptune is to overcome discouragement, to learn to pick yourself up and move beyond your past – in short – to practice forgiveness of self and others.

So, this lunation presents some practical and spiritual challenges.
Moon square Uranus can bring on unpredictable emotional storms, so don't waste this amazing transformational energy in petty arguments or blow ups. Rather, seek to access the creative matrix of Universal energy to manifest the calling of your Highest Self.
Also known as 'the Water Bearer', Aquarius is an air sign. The Water that Aquarius pours out is the vital spiritual essence that renews and nourishes all things.
Uranus is a catalyst which propels two seemingly unrelated things to interact and create something completely new. This may apply to your ideas, your plans, maybe your living situation – what ever needs the boost of a catalyst.
Here are some key phrases for the Aquarius New Moon:
Radical New Beginnings * * * Spontaneous Shift * * * A New Paradigm
Super Creativity * * * Nervous Tension * * * Desire for Freedom
As always, you want to know where this powerful New Moon fits in your personal chart, and how it will better your life.

Are you ready for 2020? Schedule your update reading HERE. 
2020 is an important year to know what the stars have to say, and how they can help you.

Wishing you many blessings as you reach for the stars!

Maya White