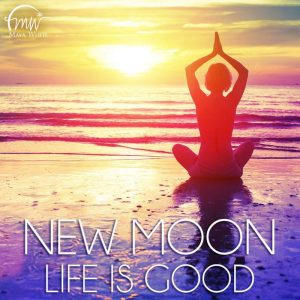 This week is a special new beginning. Today's Virgo New moon is graced by a most fortunate trine between Jupiter and Venus, the two 'beneifcs', or beneficial planets.
Jupiter delivers grace and Venus adds beauty.
Plus, the Sun forms a favorable trine to Uranus with this lunation.
Think of the trine as an invitation, or an open door. I like to visualize the trine in 3-D; as a pyramid.
Pyramids were built to establish a connection between the Earth and spirit. The top, or apex, of a pyramid funnels the energy of earth into the realm of the Divine.
Until September 21/22, the Sun resides in Virgo, the sign that invites you to examine WHY you are doing what you do. When you get clear on your motivation, taking action becomes easier.
Virgo also rules the process of purification – again, getting clear on your intentions.
Virgo also teaches us to:
Detox our body and our life
Eat the right foods
Engage in healthy living practices
Not allow toxic patterns to muddy your clear Light
5 positive Key words for Virgo are:
Analytical
Industrious
Systematic
Considerate
Reliable
This Virgo New moon comes with opportunities for connection with the Divine, and invites you to declare your special place in the world today. You are wanted and needed. Welcome this season of hard work with practical results.
Maya White
P.S.  Are you living in your Best Place? Order your very own AstroCartoGraphy Explained report HERE