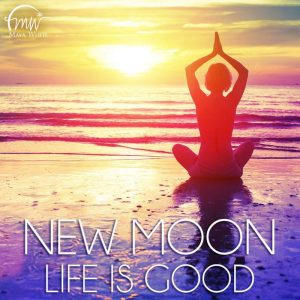 Life is Good for the Aries New Moon. Do you remember the saying 'April showers bring May flowers.' This saying addresses the changing of the seasons, and no matter whether you live in the Northern or Southern hemisphere. April is a shift month – a transition time.
These days, the word transition is uniquely aligned with the word 'transformation.'
I love to play with word meanings, and my alternate phrase for transformation is irrevocable change.
Irrevocable change is not intended in a bad way, though; it means that you will not, cannot, and do not want to go back to the way things were.

With the planet Uranus activated this month, surely, we are Universally up for a time of transformation. Uranus works as a catalyst – a process that creates something entirely new and largely unknown. Uranus is the planet of chaos and the un-knowable future.
Uranus is a Catalyst for your Future

In April, the planets are speaking the language of transformation. Uranus is activated later, around the full moon, from the 22nd through the 30th. First, comes the new moon!

This weekend, April 9 and 10 deliver a sweet set up for the Aries new moon of Sunday, April 11th. On Friday the 9th, Mars square Neptune helps to pierce any veils or illusions that you may be maintaining. Friday is a truth telling day.
Next, on Saturday, there are two supportive events; Mercury sextile Saturn and Venus sextile Jupiter. Mercury and Saturn help you to think (and see) clearly, then Venus and Jupiter help you align with the highest resonant vibrational frequency.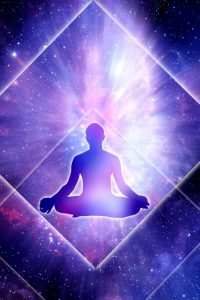 Dramatically, the new moon infuses a powerful cardinal turning point; Venus in Aries square Pluto in Capricorn. Venus square Pluto is a highly charged aspect that clears old relationship patterns. Atonement comes through advancement in personal values, and tuning into a higher frequency.
Or, in other words, choosing constructive growth over old, outdated and destructive patterns. This is a collective message, but one that is also very personal to everyone living on the earth at this time.

If you want to really get a handle on where you live; have questions about whether or not to move; and want an excellent astrology reading – schedule a time from the Contact Maya button below.

In Love and Service,
Maya White
For more on his healing path, visit Chiron, the Astrology Code Healer HERE 
Schedule your update reading HERE.