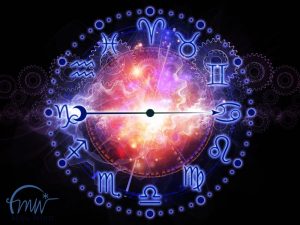 Today we celebrate the New Moon in Aries. As the first sign of the zodiac, Aries is all about a fresh start. The deeper spiritual lesson of Aries is to learn to express courage, and then to take that energy, and share it with others.
My key phrase for this week is: Miracle Maker
Initially, Aries looks like a standalone sign, but the reality is that even Aries works best with a team. Aries energy helps you refine your focus –to sharpen the edge of your sword of action. When directed – your vital energy moves the focus of creator, and a Miracle is born.
And, with all of this vitality at your disposal, it's critical that you determine how and where to focus your energy. Therefore, it's important to take a look at 'self' your motivating and even your desires.
Even Venus retrograde now suggests that this is a critical item to look at values, and to get in touch with what is truly important. Your Miracle Action Plan must be in accordance with your higher guidance and wisdom.
The stars join you in support of miracle making this week. On Wednesday this week we have another supportive planetary aspect of Mercury trine Saturn – this helps you make good decisions.
Next, on Thursday, two of the major powerhouse planets, Jupiter and Pluto interact through a square aspect.
The square is usually considered to be a stress aspect, however, when Jupiter and Pluto are involved, this stress is transformed into power!
Jupiter and Pluto go together like peanut butter and jelly – or tomato and basil – under any auspices, they welcome a beneficial outcome.  Your integrity is key to a positive outcome with Jupiter and Pluto interact, so again, self-examination is critical to success this week.
So, with the Aries New moon plus supportive planetary aspects on both Wednesday and Thursday, this is a great week to start your engines.
The teaching of Mercury in Aries is to learn to communicate, even if it's uncomfortable.
To manifest your Miracle, first, you must acknowledge and tune into Universal Law. The Universe energy does not judge your desire for a miracle; rather is it awaiting your decision to create one.
Next, to be authentic, your miracle must ring true with your soul. You must energetically own your desire, and clear the way. This means giving up deadening habits that deplete you, and accepting a discipline of power.
Be willing to put time and energy into making miracles. They are a form of creation that is at your disposal, and the Aries New Moon energy is  here to assist you.
With your Miracle Acton Plan intact, your next miracle awaits your command!
Wishing you many blessings as you reach for the stars!
©Maya White Master Destination Astrologer * Find Your Perfect Place With AstroCartoGraphy
LA Astrologer | Los Angeles Horoscopes | Los Angeles AstroCartoGraphy